News from Leadnow
What Trans Kids Need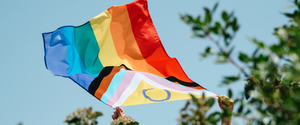 Thursday, September 21, 2023
As part of our response to the anti-trans rallies across the country on September 20, 2023, we are sharing some educational resources. If you want to see a list of actions you can take, scroll down to the bottom of the post.
When I came out as non-binary to my parents, I did it in person.
They did their best to be supportive. But I could also see confusion on their faces – so I
wrote them an email later on to explain some things to them about trans people that they just didn't know.
This blog post I am writing is a lot like that email, because it's clear to me that a lot of people are confused about gender, trans people, and what trans kids need.
read more »