Electing courageous leaders who will deliver a safe and just future for all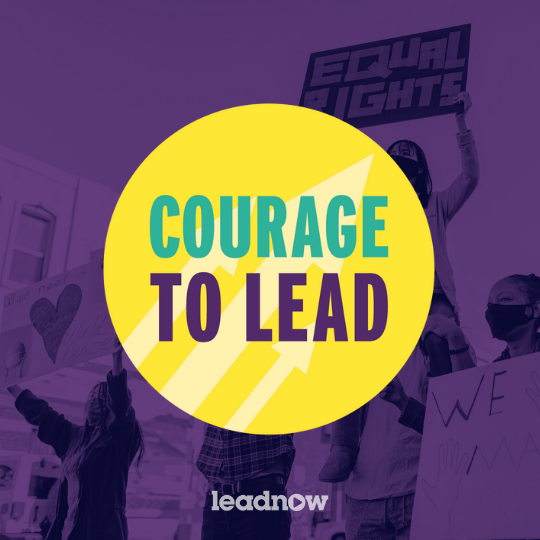 Courage to Lead
We have enough for everyone, and Canada is stronger when we take care of each other. Caring for each other means boldly committing to addressing the climate crisis and the inequities that the pandemic revealed.

Canada's wealth has soared even as we've allowed inequality to grow. During the pandemic, Canadian billionaires increased their wealth by $78 billion. Meanwhile, the climate emergency is here. Entire towns are being lost to wildfires that disproportionately threaten Indigenous and remote communities. It's clearer than ever that this system is broken—and this election is a chance to shift that.
We have the resources to tackle the climate crisis and inequality side by side, but lack the political courage and leadership to make it so. We need courageous leaders willing to deliver a just transition and basic income that ensures a safe and just future for all.
That's why this election, we're supporting a handful of candidates ready to prioritize a bold and just economic transition that invests in programs and infrastructure that build a just and climate safe future for all.
Need a bit of hope? Watch our launch video here: https://www.facebook.com/leadnowcanada/videos/838361130380209
Our Courage to Lead Champions
Our best shot at tackling the intersecting crises we're facing is if we can elect courageous leaders
— who not only recognize the scale of these issues, but will rise up to respond with emergency-level action.
Having the courage to tackle these crises means
championing a Just Transition and a Basic Income
on the campaign trail, in the House of Commons, and even
challenging one's party to be better and more ambitious.

That's why we've endorsed 9 champions with the Courage to Lead.
We're proud to be helping elect these nine courageous leaders,
ready to deliver a Just Transition and Basic Income to tackle the crises we're facing, at the scale required:
Anjali Appadurai, Vancouver Granville
Leah Gazan, Winnipeg Centre
Matthew Green, Hamilton Centre
Paul Manly, Nanaimo-Ladysmith
Shailene Panylo, Oshawa
Devyani Singh, Vancouver Quadra
Wayne Stetski, Kootenay-Columbia
Paul Taylor, Parkdale-High Park
Lenore Zann, Cumberland-Colchester
Learn more about them here: https://leadnow.ca/aboutcouragechamps/
There are more inspiring and courageous candidates running than we're able to support. So, if you're not in our champions' ridings, we encourage you to seek out who is running, learn about them and look for those that understand the scale of the crises we're facing, and have the courage to do what is needed to solve them. More about our asks below.
Press release here: leadnow.ca/couragechamps

Courage to Act: Take action with the Leadnow community
The change we all need is going to take all of us working together.
An election is an opportunity to let the incoming government know what is important to people in Canada.
Join our campaign
to help elect courageous leaders and deliver the message loud and clear that Canada needs an ambitious just transition and a basic income to care for one another through these crises and beyond.
SIGN UP DIRECTLY TO JOIN A CALLING PARTY:

(URL: https://act.leadnow.ca/make_calls/)
We make it easy: we provide training, multiple times to choose from, a friendly community, and live support. All you need is your phone and the courage to act. Pick a time that works for you, and we'll be in touch with everything you need. We know making calls the first time can feel daunting, but in the end, volunteers tell us that they have good experiences talking with fellow concerned people.

About the campaign
The unjust systems that have brought us climate collapse in the past several decades are the same systems that have been oppressing humans for centuries. That is why there can be no effective climate action without climate justice. That means we address the systemic problems that have held so many in poverty as they've enriched those that destroy the planet and harm communities for profit. The more we unite behind a vision for change that addresses these issues together, the more powerful a force for change we can be.
This election, we're asking candidates to courageously speak up and fight to deliver a just transition that:
invests in a climate safe economic transformation at a minimum of 2% of GDP per year

enforces mandatory climate safe conditions for funded projects

empowers and resources local and Indigenous communities to lead their transitions

funds training and low-carbon job creation to prepare workers, including those who work in oil and gas, for a new and more inclusive economy

provides a permanent, guaranteed liveable basic income to support families and communities to meet their needs through the climate crisis and beyond

stops funding climate collapse through fossil fuel subsidies.

This campaign was gratefully crowd-funded by members and concerned people like you across this land called Canada.